Talent Management Consultancy Team
Janice Caplan
---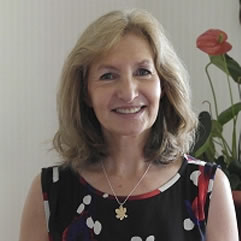 Janice's passion is to help organizations maximise the potential of their workforce, and to help individuals achieve their aspirations.
As previous CIPD Vice-President, Learning and Talent Development and with over 25 years' experience helping global organisations design and implement talent management, Janice understands the enormous value well-crafted HR solutions can bring to the business.
A fluent Italian, French and Spanish speaker, Janice's career has had a deeply international flavour, working extensively with businesses across Western and Eastern Europe, the USA, Latin America and more recently Asia.
Janice supports people and boards:
designing solutions for global talent, succession, performance and career development

coaching and mentoring to support leaders through business transformation

consultancy on all aspects of HR from strategy development to business transformation and growth.
Janice's depth and breadth of HR experience has been further enhanced by her links with universities including her former role as Governor and Chair of HR Committee at University of Portsmouth, guest lecturing at Kingston University (in London and Moscow) and her association with Claude Littner Business School of University of West London, which conferred on her the awards of Hon. MBA and Visiting Professor, Talent Management. Additionally, Janice works closely with Latam Business School, headquartered in Mexico City.
For many years, Janice has represented Scala as a member of the ACE Talent Group of Europe which comprises talent management consultancies that work together to develop approaches and collaborate on global projects.
Janice has previous senior line management experience gained at Midland Montagu Investment Bank where her role as Associate Director, HR included profit-centre responsibility for the bank's public treasury and capital markets training arm.
Janice's publications include "Strategic Talent Development" (Kogan Page: September 2013), "The Value of Talent", (Kogan Page 2011) and "Coaching for the Future; how smart companies use coaching and mentoring", (CIPD 2003).
Janice is also qualified to levels A and B of the British Psychological Society and has recently joined the Guild of HR Professionals in the City of London.
Janice is the creator and author of Scala's New World Talent suite of online courses.
Carolyn Ponder
---
Carolyn Ponder is an international HR consultant, trainer and coach-mentor, all of which are supported by her practice as a Gestalt psychotherapist. She has CIPD post-graduate qualifications, and was recently admitted into the Livery of The Worshipful Company of Joiners and Ceilers of the City of London. She made history as their first woman liveryman.
Carolyn develops and delivers a range of management, leadership development and interpersonal skills training, as well as undertaking specific consultancy assignments, often following on from her training work. As well as offering consultancy, Carolyn undertakes personal coaching to reinforce these skills, often at senior levels in the organization.
Carolyn's recent achievements include running leadership and personal development training courses for multi-cultural teams. In running these programmes, Carolyn has to strike the balance between achieving a unified organizational culture, whilst ensuring that the business gains fully from the cultural mix and diversity offered by this multi-cultural workforce.
Carolyn has also been closely involved with the trans-sector mentoring initiative in the biotechnology industry, a programme she developed for the BIA, the trade association for bioscience. This has included training all interested participants as mentors or mentees. This cutting edge work succeeded in creating a collaborative culture of partnership within a commercially competitive environment. It embedded a shared vision of creating future leaders for UK bioscience, to combat the "brain drain" of talent to the US.
As part of her role at Scala, Carolyn has spearheaded the provision of outsourced HR capability for medium sized and smaller clients. Her clients range from a small printing and office supply company to a growing trade association servicing a cutting-edge scientific market sector. This regularly involves Carolyn in handling recruitment and selection for her clients, from filling one-off vacancies to designing and running large recruitment campaigns. It also involves her in working with line managers to handle day-to-day people issues.
Carolyn's clients range from international banking and professional firms to pharmaceuticals, bio-tech, pharma, educational trusts and office suppliers. Carolyn also works in the public sector, including the NHS.
Previously, Carolyn held HR roles at AGB, a market research firm, and Midland Montagu Investment Bank, where she first worked with Janice Caplan, with whom she has co-run Scala for a number of years.
Our Psychologists
---
Emma Rees is Scala's principal business psychologist. She is highly qualified in the design and delivery of assessment and development centres, and has previous global talent management experience gained with Tate & Lyle and Diageo.
Linda Hall is a key member of our team working with us on online assessments and business simulations. She is a counselling psychologist with many years of corporate business experience in HR, resourcing, training, counselling and assessment roles.
Mike Crimes is a Principal Business Psychologist and has been on the UK leading specialist register across four global areas of Occupational Psychology since 1999. 
Our Coaches
---
Calum Byers is an experienced senior executive who uses coaching to make a real difference to people at all stages of their careers – but especially at times of change when old realities may no longer apply. 
Aisling Burnand MBE supports senior leaders in business. She is a professional accredited co-active coach who trained (2011-2013) with the Coaches Training Institute (CTI) and a member of the International Coaching Federation. Aisling is part of Scala's coaching team.
Stuart Haden is a facilitator, coach, consultant, author and speaker specializing in Authentic Leadership. He works with clients to ensure that 'inner' values are skilfully exhibited in the 'outer' environment.
Our Learning Adviser
---
Dr Michelle Selinger specialises in education transformation in all areas of formal learning and skills development. She advises governments, educational institutions and training providers to create strategies for technology-enabled educational reform. Having worked in academic roles in UK universities, Michelle spent 14 years working for Cisco. She is working with Janice Caplan in developing 'New World Talent' online.
Global Partners
Scala has formed key strategic partnerships around the world. This gives us a truly global reach so we can offer our clients a seamless global service, combined with local knowledge and understanding in all corners of the globe.
Our interventions benefit from the best practices and experiences we share with our global partners.
Our network partners include:
The World
---
Latin America
Far East
Middle East
Please contact us to discuss how we can help you. We are always happy to have an informal chat to discuss possible solutions to your problems.